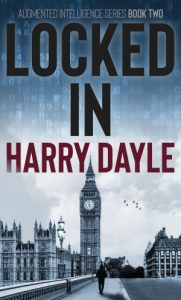 Xavier Baxter is back!
Locked In is the second novel in my Augmented Intelligence series (which began with The Devil's Breath). It sees our hero Xavier truly start to get to grips with the immense power that has been made available to him by the boffins from the secretive MI16 service.
Meanwhile, the other members of the team are being kept busy. Anton is trying to figure out why mysterious radiation readings are popping up across the South East of England. Xavier soon gets involved, and discovers that there is reason for concern.
His training becomes very much of the 'on the job' variety as he combines his established detective skills with his exciting new abilities. Working alongside a new partner, the race is on to prevent a potential catastrophe.
Find out more, and get links to the book here.
---