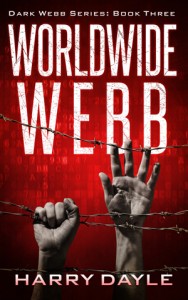 Thaddeus Webb might have escaped the country, but can he ever escape his past? At least for now, things are on the up. He's travelling Europe with his new girlfriend. His biggest complaint is it's too hot, so things can't be too bad.
But Thad attracts trouble, and before he know it he's plunged deep into a new mystery.
Worldwide Webb is the grittiest Thad book yet. It sees Thad hopping between countries, forging new alliances, and finding old ones coming to an end.
Worldwide Webb is out now, at all good bookshops (and possibly even some bad ones!)
Find out more here.
---